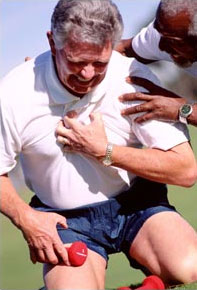 ---
Early detection of heart attack and stroke, before it's too late.
CardioRisk Laboratories is a national service company offering Carotid Intima Media Thickness (CIMT) screening to primary care physicians, cardiologists, and other health care professionals to help them identify and reduce cardiac, and cerebrovascular events in their patients. A CIMT test provides patients with an assessment of their individual risk for heart attack, stroke, and other ischemic events.
CardioRisk provides this valuable assessment of heart attack and stroke risk at physician offices throughout the United States. We support pharmaceutical, clinical outcome, and epidemiologic studies where CIMT is used to monitor disease progression or as a surrogate for clinical events.